anne historical





site under construction

works
2007-2015
books
writing

curatorial
projects




Anne Historical is the occasional working name of Bettina Malcomess, a writer and artist. Malcomess performs and produces under the name Anne Historical.

Malcomess/Historical's work is defined by a continual movement between disciplines, that is between writing and research, between visual art and literary forms, between spatiality and liveness. This is a practice that is nomadic, defined by adaptation and reinvention.

Making is not determined by medium but is rather defined by the setting in motion of many processes that begin with a thought, or a question. A logic not unlike process and phase music, or the setting up of experimental conditions in a laboratory. Anne Historical's most recent performances work with analogue recording devices and magnetic tape to produce live and recorded sonic works with loops as the basis of live compositions. Echolalias (2016), Apahasia: treatment situations (2017), Neglect)(2018) stage the condition in which speech is lost: where language becomes sound. This series of works attempt to inhabit the entanglement of memory, technology and language with history. Unfinished articulations, in counterpoint voices, a current against the grain of transmission.

As Anne Historical, Malcomess moves between stage and situation to create an affective encounter between an audience and an environment. Often working with installational components and objects, such as the modular architectural structures of the Millennium Bar (2010-2013), the environment itself functions as a space of encounter, and an architectural projection of the memory of a place that never existed,.

If there was a singular root it is closest the practice of writing, and in a sense the voice is that of the author who speaks through many characters. I stage a continual slippage between myself and my alter-ego, between first and third person: my voice is always already doubled. My practice often consists of long-term collaborations with different writers, artists, anthropologists and curators. As such, the voice in my work is always multiple, at times even mechanical, like the trickster it is not necessarily rooted in my own subjective position, or not only.

Malcomess has recently formed an interdisciplinary platform called the joining room, a non|space for staging transmedial works and unusual interdisciplinary situations. This formed part of Season 3 at William Kentridge's Centre for the Less Good Idea in Johannesburg in 2018, under the title: Writing for the Eye, Writing for the Ear, a substantial 3 month residency and performance festival involving 16 artists, musicians and performers.

Website: thejoiningroom.online is coming soon.

********************************************************************************************************
Malcomess co-authored the book Not No Place: Johannesburg, Fragments of Spaces and Times with Dorothee Kreutzfeldt(Jacana, 2013). She was the visual editor of Routes and Rites to the City: Mobility, Diversity and Religious Space in Johannesburg (Palgrave, 2017).

Historical/Malcomess' work has shown at La Maison Rouge, Paris (2013), Dak'art Biennale, Senegal (2016), the Johannesburg Pavilion at the Venice Biennale (2015) and at the Padiglione de Arte Contemporanea (PAC), Milan (2017), ausland, Berlin (2018). Malcomess co-curated the group exhibition 'Us' with Simon Njami, with iterations at the Johannesburg Art Gallery (2009) and the Iziko South African National Gallery in Cape Town (2010). Between 2010-2013 Malcomess worked on a reconfigurable site-specific installation called the Millennium Bar, working with discarded architectural objects.
bettina malcomess



portfolio download
>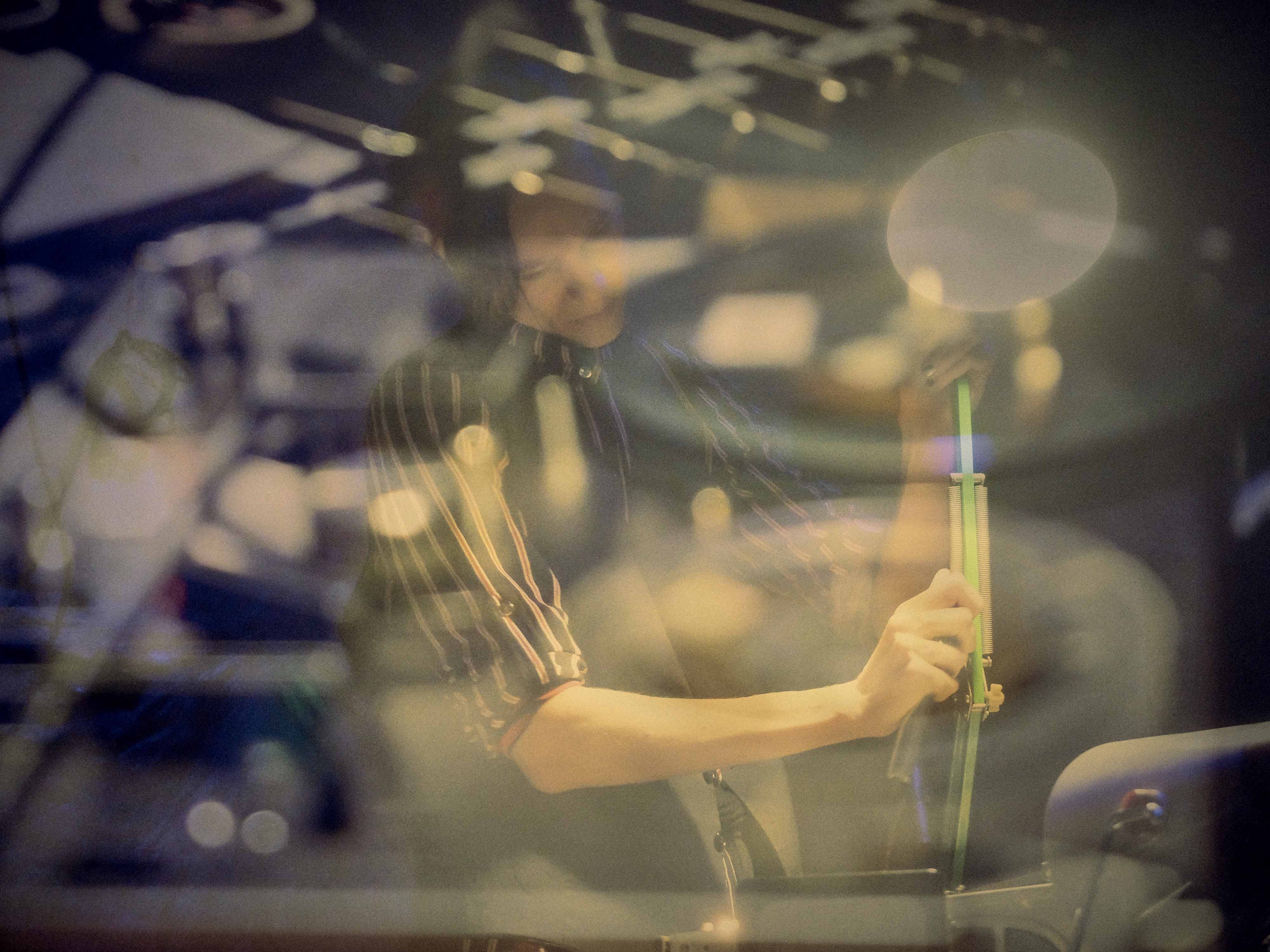 new sound
and light works

soundworks
portfolio
download
>